Hey guys!
Thought I'd mix up What Are You Reading Wednesday this week and get some input from bloggers all across the web! No matter what kind of book you're in the mood for, they've got you covered. Read on for a brilliant selection of new reads to pick up!
Contemporary: How To Stop Time by Matt Haig
Ali (ScooterGirlie)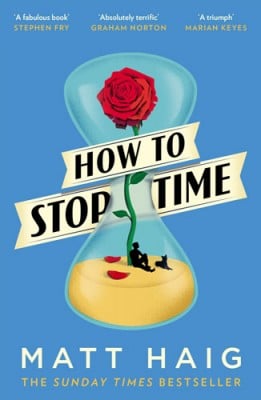 I'm reading How To Stop Time by Matt Haig, and I'm really enjoying it. It was a Simon Mayo book club recommendation and I fancied something different from the thrillers I usually read 🙂
Ali blogs about travel, lifestyle and vintage scooters at https://diaryofadetour.com/vintage-scooters/ 
Follow her on Instagram @scootergirlie
Thriller: Kill the Father by Saldrone Dazieri
Jack (Dad Online)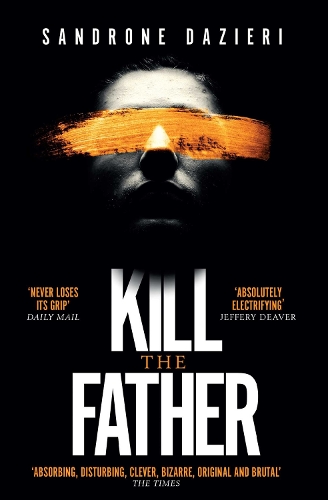 I'm reading Kill the Father, an Italian thriller because it's not a children's book which is all I read most of the day to my daughter!
It's by Sandrone Dazieri, and it's pretty good. I've got into crime thrillers a lot since being a stay at home dad and this one is just the right sort of thriller. Compelling and slightly unbelievable.
Jack blogs about being a stay at home dad over at https://dadonline.blog. You can follow him on Instagram @sahd_adventures and Twitter @jacksgashton
Non-fiction: Everybody Works in Sales by Niraj Kapur
Asha (Yeah Lifestyle)
This week, I am reading Everybody Works in Sales by Niraj Kapur.
The book shares valueable lessons and interview with experts on how you can better your career.  I love that it has quotes in point form and is full of facts and plenty of examples!
Asha blogs over at Yeah Lifestyle, a review and lifestyle blog covering Manchester, Cheshire and Staffordshire.  You can check her out on www.yeahlifestyle.com or on social media: Twitter: @yeahlifestyle / Facebook – @yeahlifestyle / Insta – @yeah.lifestyle)
Fiction: Touching Earth by Rani Manicka
Faith (Life Out There)
Right now, I'm reading Touching Earth by Rani Manicka for about the tenth time. It's about a group of strangers who have all found an escape in the same place: The Spiders' Den. It is a beautiful, horrible story taking place across several countries and the characters have a way of staying with you. I picked it up at a closing-down sale years ago.
Faith blogs about her adventures exploring abandoned buildings, travelling solo around the world, celebrating strong women and preparing to be the next Mad Max!  You can follow her on instagram at @lifeoutthereblog and check her out on www.lifeoutthere.co.uk.
Romance: My Map of You by Isabelle Broom
Emma (Emma's Jots)
I love reading! I am currently reading My Map Of You by Isabelle Broom. I really like a book about love and new places that I can really imagine and this certainly is one of them!  I absolutely love it. The characters work really well, I particularly love the chemistry between Holly and Aiden right from the moment they meet 
 They make me laugh and are too cute!
Check Emma out over on www.emmasjots.co.uk!
Science Fiction: A Man of Shadows by Jeff Noon
Ruthy (Dare 2 Shine)
Total bookworm here! I'm currently reading A Man of Shadows by Jeff Noon, which is a sci fi noir book about timelines and choices. Jeff Noon is one of my fave authors for his sci fi twists on reality.  A lot of his best work is from the 90s, and I love alternate takes on real life 
 I'm really enjoying A Man of Shadows – it's a gritty detective romp with a hint of magic!
You can check Ruthy out over at http://d2shine.co.uk, where she blogs about health, disabilities, tech and costumes!l She's also on Instagram @dare2shine!
Make sure you check these guys out after you've got their recommendations, as they've got a huge range of brilliant blogs!